Life Remodeled

Channels: Strategy, Identity — 2020
Co-Creators: Noah Watson and Tracee Hartley

Since 2010, Life Remodeled has worked to improve the lives of residents in local communities of Detroit by prioritizing their needs first. Their endeavors range from renovating an old school building to implement educational opportunities for youth, to mobilizing 10,000 volunteers to join in their six day project to provide critical repairs to surrounding homes. This rebrand highlights the strongest aspects of Life Remodeled, while establishing hierarchy between their separate entities.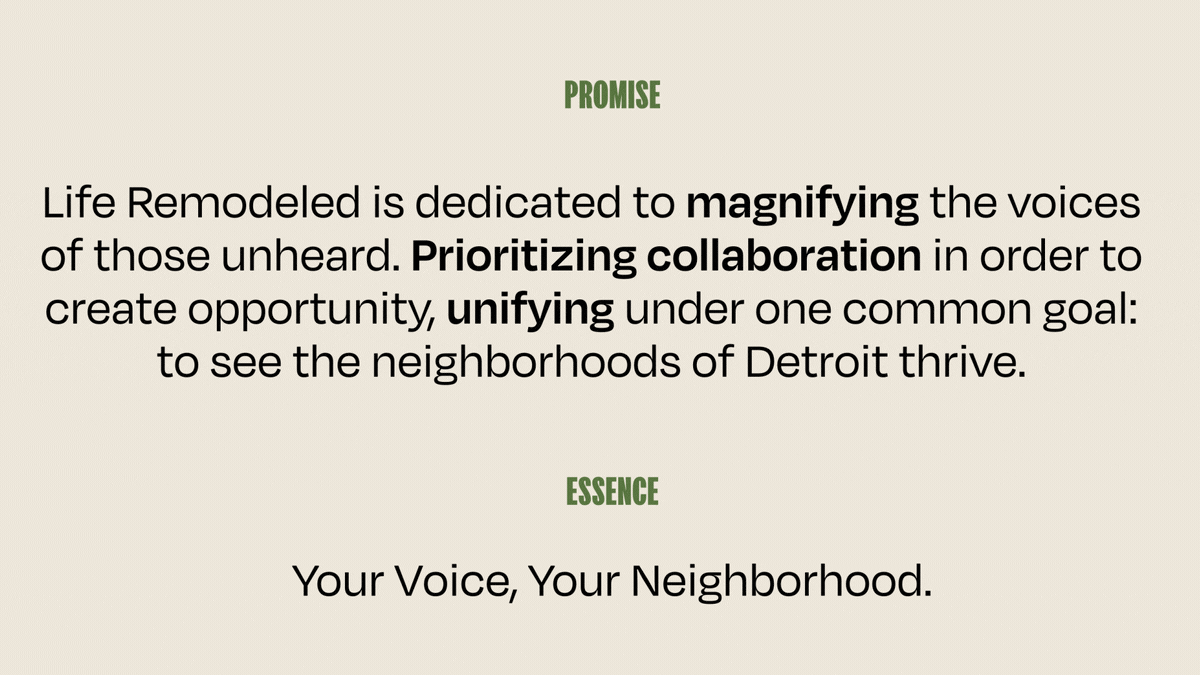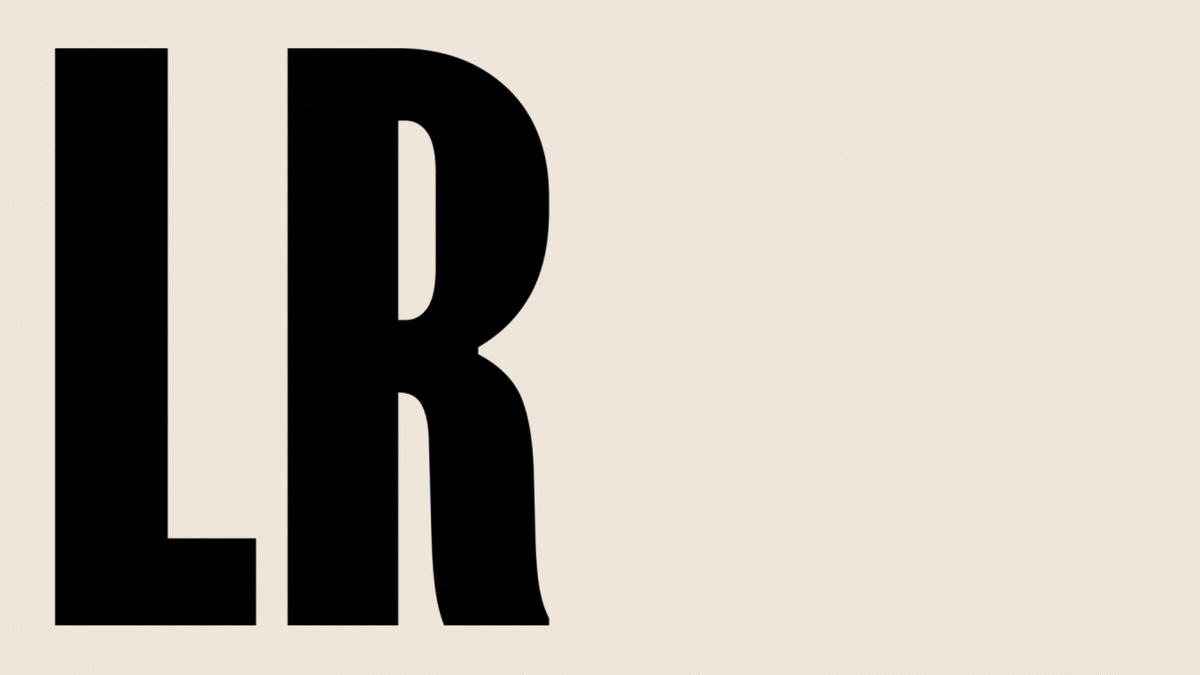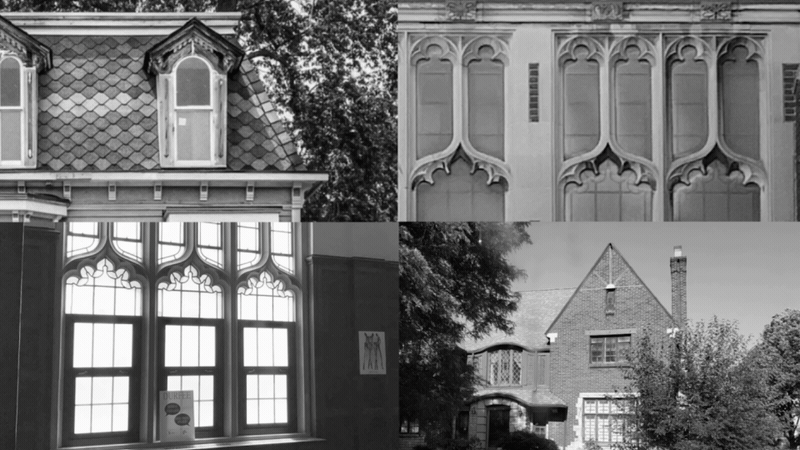 Strategy
Through studying local neighborhoods, forms were created inspired by architectural details that are inherently "Detroit". These shapes became a lens into the heart of the neighborhood—symbolizing the residents that live beyond the doors and windows of these homes.

These shapes can be used as framing devices for imagery, or broken apart to use with a grid to create dynamic patterning.